---
---

It's officially the new year and while the pandemic may have been a little deterrent for all our travel plans, it doesn't mean 2021 can't be better. There are still many incredible places to check out and far too many amazing and interesting things to do. With pandemic restrictions relaxing for the summers and many countries opening their doors again for tourism. Right now, would be the perfect time to set your plans in motion and get your tickets to your favorite holiday destinations. In this post, we will take a look at the top 5 destinations you have to put on your bucket list or get a ticket for this summer.

1. Alaska:
Contrasting your summers is an ideally cold location up north that should be a part of every traveler's bucket list. The place remains one of the most sparsely populated areas in the world. Known for its cold weather and diverse topography, Alaska offers a plethora of options. If you are an adventure enthusiast, then this place is your oyster to pick. You can do mountaineering, trekking, biking, kayaking and skiing. Basically, a nature's paradise where you can indulge yourself to your heart's content.

If you wish to see glaciers, there is the Glacier National Park where you can admire the vast glaciers that Alaska has to offer. Best part being, you can actually take a kayak and head out to check the glaciers and wildlife. If you are in the mood for some city vibes, then Juneau offers some major attractions including the Alaska State Museum and Capitol. And of course, there are the many national parks all across Alaska including the Kenai Fjord, Katmai and Denali National Park where you can enjoy the flora and fauna.

2. Australia:
Aussies love their summers and even though the continent is soaring up with the heat, there's always a respite from the brutal heat. All this is made possible due to the vividity of the land. Places like the Mornington Peninsula attracts a large crowd owing to the fact that it has everything right. May it be the beaches, vineries or the open countryside drives. If you are someone who shares a love for road tripping, then you can loop the peninsula and travel through the world-famous Great Ocean Road. This stretch of road is also where you will get to see the true beauty of Australia like the Island Archway and The Twelve Apostles.

While Sydney and Melbourne is the seasonal destination of the summers, Brisbane is the place that will truly captivate you with its subtropical vibes. From street art to murals and small lovely bars, you just shouldn't miss hanging out here.

3. Maldives:
If a romantic getaway is what you wish to go for this summer with your partner, then a more obvious choice to follow through with is Maldives. The place is known for its gorgeous weather all year round and is a place where you can wine, dine and relax.
without a care in the world. With an assortment of islands to visit and a number of places to chill out and explore, you will wish to just soak it up all. Places to visit here include the main Male Island, the Como Cocoa island, the Baros island and the Majidhee Magu, shopping district central. Choices, choices and choices. There are a lot of destinations to choose from for your summer holidays. How about letting Booking.com take care of your hotel reservations? Head to hotsavings.co.uk and get up to 40% off on hotels.

4. Greece:
How can anyone resist the charm of Greece? The romanticism, the crystal blue waters and a rich history is what makes the place so desirable. A summer vacation here and that too on its 200th birthday. Ah, well you better book your tickets right away and whisk your significant half alongside. The official anniversary celebrates the war of independence against the Ottomans back in 1821. Naflplio, the old capital of Greece once is where you ought to begin your journey inwards into the country. The town is rich with ancient history and different ruins and sights. Once you have explored this part of Athens, you ought to move towards Mykolos and Santorini. If you are looking to play it safe, then an option of the island of Milos remains a much quieter and safer option. Exchanging, transferring money online on your mind before you head for your trip. Travelex is a one stop shop where you can do this and more and get the best deals.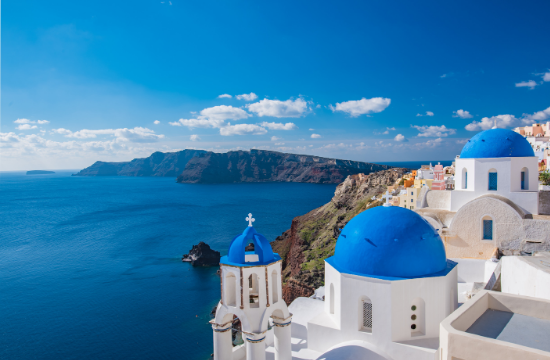 5. Costa Rica:
Did you know, Costa Rica is amongst one of those countries that achieved a distinction of having the lowest Covid fatalities in Latin America. With travel restrictions easing, one will be able to visit this beautiful country again. The country as of dates boasts of running 99.5% clean energy. How cool is that? The Hacienda AltaGracia is a place that should definitely be on your list here known for its uber luxury. If you are someone fond of the wildlife and rainforest, then do visit the Botanika Osa Peninsula Curio Collection by Hliton.

So, there we have a list of the top 5 summer holiday destinations that you should be planning for in 2021. Safe travels and take precautions. Wear your mask always.