---
---
When we talk about fashion trends, you cannot ever really put one of the biggest fashion capitals in the world, London directly aside. Can we now? And we 'aren't talking just the London Fashion Week but also the exciting choices and range available on the London streets today. While there is an abnormal pressure of sorts if you are a fashionista but you need not be emulating everything you see on the big screen. Today, you can be a different you with every new season. In this, we will be concentrating on the five latest fashion trends.
 1. Neon Turtlenecks:
Neon is the game this season and one of the noteworthy trends that have popped on the radar again. This autumn, keep yourself warm with neon turtlenecks. You can style this along with dark or even contrasting colors to make a real style statement. Talk about being the bold one standing out in the room. The best part about these turtlenecks is that they 'aren't limited to any skin tones and make a statement each moment you walk in the crowd wearing one. An essential staple that you ought to have and indulge in this current season.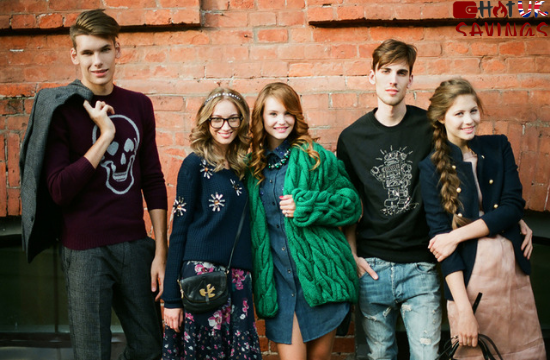 2. The midi skirts:
Yeah well, you read this right. The midi skirt has been in the gossip circle for a while now with talks of revival, and it has finally crept in the scene. 'Don't be intimidated by the sheer librarian vibes it gives out because of this teams up perfect for the autumns and winters cold weather blushes. You can team this up with jumpers, biker boots and everything unconventional coming to your mind because put, 'that's how it's supposed to be. They are perfect for work, casual outings as well as after hours. Midi skirts are definitely on the trending list. Looking for the latest in fashion apparels? Now get up to 50% off on the winter sale at Laura Ashley.
3. Wallpaper florals:
Some may call it a mad season, but whoever cared for opinions 'hasn't been much into living. Florals were all across the New York Fashion Week and seemed like, London to is catching on with the trend. And when we mean its clobbering, it's going legit and something that you will surely remember from your 'grandma's home. Designers like Richard Quinn and Thornton Bregazzi came with a set of these wallpaper florals with full-bodied skirts covered in literal wallpaper florals, thorns, and petals. Head turner? Yes, definitely but for all the right reasons. These midi dresses are something unique, but sure worth a shot. And why not?
 4. Dress and skirts with trousers:
This is another retro gig doing the rounds in the market lately but something that has caught on with the public eye. Wearing a dress above a pair of pants? Sounds preposterous but wait till you see it and the style is super cute to indulge in. Wearing one adds another whole dimension to your style statement and provides an intrigue of sorts. One also has an option with straight-leg pants alongside a flowing dress. Now all you need to do to complete the outfit is get on some heels and comfy sneakers, and you could be the style-centric icon in the room. Oodles to that for sure. Wardrobe looking small for this season? Well, head now to the Marks and Spencers and get up to 50% off on all selected apparels.
 5. Boiler suits:
Whoever thought utility uniforms could be the next best thing women were arguing upon the internet and not just arguing but willing to don the look. This is another ensemble from the past that has recently made its way in the present and boy oh boy; it does look good. This one-piece can be worn along with a belt on your waist and totaled with a designer bag and a pair of heels. For the autumn, you can always team this up with a cropped jacket and anywhere you head, you are going to look like a million bucks every time. Comfortable and yet on-trend, boiler suits are very much in demand and an essential piece of clothing being sold on the streets of London. Tonal colors look best here in case of boiler suits, but dark colors are worthy of a risk if you know what you are doing. So, how about getting one for your wardrobe this season?
With ever-changing times, fashion trends are going back to our historical roots for inspiration. This seems very much evident with London, Paris, and Milan. What are you opting for this season?