---
---
Our phones are the first and the last machines which we lay our hands on every morning and every night. To speak in simple words, we are attached to our smart phones like the planets are to the Sun, there is practically no escape! And since there seems to be no outbreak from this situation (at least anytime soon), how about we start digging some benefits out of it? There is practically nothing that your smart phones cannot do today, and we take a look at some of the apps which will help you keep your life well organized and balanced.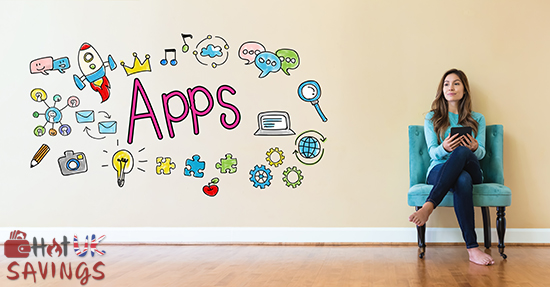 Wunderlist
Topping our list is this self-sustained yet multifarious app called Wunderlist. The beauty of this app is that it caters to all class of people, from a full-fledged traveler to a lazy bodied individual. And what does it do? This app is like an on-the-go reminder alert for tasks that are as simple as grocery shopping (which your mom has been nudging you about) to as complex as a well organized BBQ plan with your friends. You can list down all the essentials you need by creating categories (and sub categories) and tagging it with time stamps. What's best? You can even assign tasks to others just to make sure you're not doing all the work!
Kindle
For you all readers and bookworms out there, the Kindle, one of best reading apps is practically all you need to have in your phone. Search for your favourite books (or artists), buy and read them. It's as simple as that. The best part is that you can have a free sample book before buying it, so you are safe there. Also, the in-built dictionary will help you in deciphering the difficult and hard to grasp words with ease.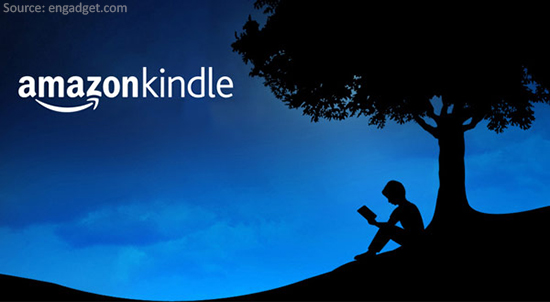 Tripit
One of the most famous and well-known travel apps, Tripit instantly organizes all your travel plans in one place! Among the best travel apps in Forbes list, Tripit asks its users to forward their travel confirmation emails to their email id and lets the app create a master itinerary for every log. Alternately, you can let Tripit extract your travel data automatically from your email accounts like Gmail, Outlook, Yahoo!, or any another mail box. This log can be synced with your calendar and can also be shared with others to take notes. Indeed, a self sufficient app in itself.
Splitwise
We all have that one friend in our group who takes an eternity to return the money he/she owes. Or doesn't return at all! Well, we have hunted down an app which has come to your rescue from such situations. Psst! We can see you smiling already. Splitwise is an app which helps you and your friends keep an account of your bills and expenditures, and splits them equally, making sure everyone gets paid back. You can even use this app to share household bills with your roommate if you're living away from your family. Finally, you don't have to shed another drop of sweat while asking for what you ethically owe.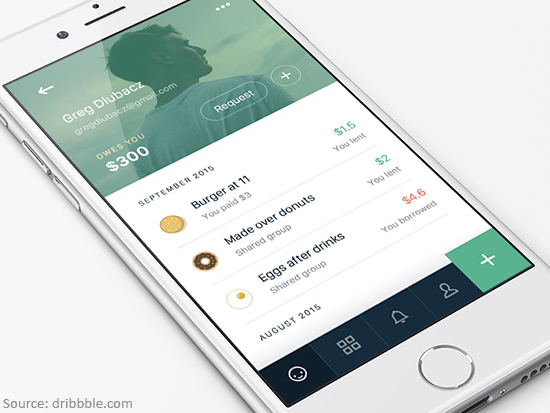 LastPass
If you have the habit of creating separate passwords for distinct applications but end up forgetting a part of it within days of creating them, then you're not alone. We and a whole majority of the current generation are with you in this! The LastPass app is here to end this struggle once and for all. You can store all your passwords in a single place and remember only the code to enter this app. That's all. Problem solved. And if you don't want to remember even the entry code, you have the option to login using your fingerprint.
Weekdone
If you want to impress your boss by introducing an app for your sales or project team, then no look no further. If we had to describe this app in a single sentence we would call it 'The Facebook which can be used at work'. Yes, Weekdone is one of the best professional reporting apps out there which has a blend of non-professional fun induced in the right quantity. It lets your entire team know what every individual's plans are on a weekly basis and whether they have achieved them within the deadline or not. Each employee gets a report reminder once per week to which they update their weekly progress, plans and problems.
EAT24
We promise this is the last on the list. Finally, let's talk food! Owning a smart phone comes with a package called 'laziness', for free. And laziness leads to hunger. Yes, that was absolutely unscientific but you have no choice but to read on! Coming to the point, if you're planning to stay indoors and order food that will set ablaze your taste buds, then EAT24 is the app for you. With a database of over 25,000 restaurants from around 1,500 cities, there is practically no chance for you to even miss out on dishes like Tzatziki, Quinoa, Sriracha and every other dish that you can hardly pronounce! In a nutshell, you get both what you need and what you don't, right on your fingertips.
We are quite confident that these apps will take your life out of a mess and structure it into a well-organized one where things are done in a streamlined manner. And we dearly hope that they help you in planning your way out of the daily miseries which we all face. Good luck!