---
---
Everyone was stuck in the boredom of winter and pandemics. And the fashion game during the winter season has almost ended, because if you are not going out, then no one is buying new clothes for them. But everybody is looking for an opportunity to wear trendy fashion clothes and go out. And Spring is here; the time and opportunity to leave your home and enjoy outdoor life finally arrived. As we all know, fashion trends are the best way to bring colours in our winter grey days.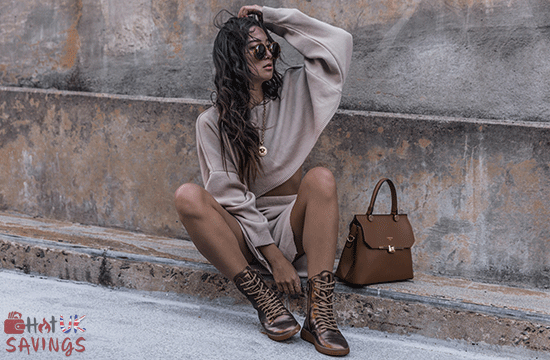 Even though the year has changed, there are plenty of trends you already have in your wardrobe. The advantage of this is you never have to spend lots of money to keep yourself up-to-date in this Spring fashion trend. The best way to upgrade your wardrobe is first to look at your existing one and decide how much is required or what trends are not in the collection.
We know that everyone likes to treat themself well. And that is why we have listed below some new fashion trends, and our favourite buys for you to fill the gap in your wardrobe.
The Miniskirt
The miniskirt has come back, or you can say it's an evergreen trend for Spring fashion. Even in the Spring 2022 catwalks, the miniskirt was spotted again as new designers found it easier to list in the collection.
You can use the miniskirt like a sixties-style vintage skirt suit, or even it can go on Loewe's blue sequinned number. You can pick up your old miniskirt from the wardrobe and immediately look trendy and nail the look.
Wear it on black opaques and can use roll neck tops for a shiny winter look. Or you can use an oversized blazer as well with a miniskirt.
The Breton Jumper
The Breton top is perfect for maintaining the classic fashion look. In the last season, Breton stripes quickly jumped over the world as knitwear. Whether half-zip jumper or sweaters, this Breton is also trending on social media.
This is easy to style, and you can wear it under the blazer and jeans and ankle boots with additional accessories.
The Glam Accessories
For the last two years, the people stayed away from fashion and eagerly wanted to make a comeback as now everything is open and you can go out in this Spring season. Social media also encourages you to dress up and enjoy your life as you want.
As more social events are also happening about fashion, we know you are ready to become stylish like before and want to use the glam accessories like sparkling specs, watches, hats, etc. The simplest way to look more stylish this season is to wear glamorous accessories such as heels, glitter bags, etc., so start adding some fun to your simple outfits now.
Everything Purple
The moment Pantone chose Very Peri as the colour of the year 2022, purple became the forefront of every fashion trend. You will start noticing that most accessories and dresses come in purple shades. In every category, such as handbags or attractive trousers, you will see purple coloured variants. So this trend has just started, so you should try to wear purple in everything you are planning to look up-to-date.
The Suit
You can see blazers and suits displayed by Saint Laurent & Alexander McQueen. The tailoring business is looking for a post-pandemic comeback, as they know office and work will start this year. But in terms of fashion, the oversized suits are more prevalent in the green, and pink colour variants as these colours look very vibrant and catch attention. You can go for a simple look by wearing a blazer with trousers.
Minimalist Co-Ords
Today's generation is much more interested in minimalism, so they also look for minimalist fashion. This trend is more like a modest but luxurious dressing style with solid colour and classic shape. Shopping retailers say the demand for minimalist clothing increases, specifically monochromatic co-ords dresses, solid tones colours, plain grey tops, leather shoes, and wide trousers. So the fashion trend is moving forward to a more reliable, specific, but a luxury lifestyle. 
The Statement Collar Blouse
The corporate world's favourite fashion style is the statement collar blouse. This trend was on during the pandemic as everyone was attending zoom calls for meetings and still trending because now people are going back to the office. This is an exquisite and professional trend, and it is also holding everyone's wardrobe during this Spring.
Now you are ready to go out and purchase Spring fashion trendy clothes to make your wardrobe up-to-date. You can pick all of the above-listed garments & accessories from the House of Fraser to grab a significant discount on the purchase.