---
---
The days leading up to Apple's latest WWDC Keynote 2017 are always filled with speculation and wild rumours. You hear 'exclusive' news about software updates and innovative hardware designs only to find out none of it was true. But now that dust has settled on the actual WWDC Keynote in 2017, what was actually promised? Here are some of the main announcements that Apple Executives made us super excited.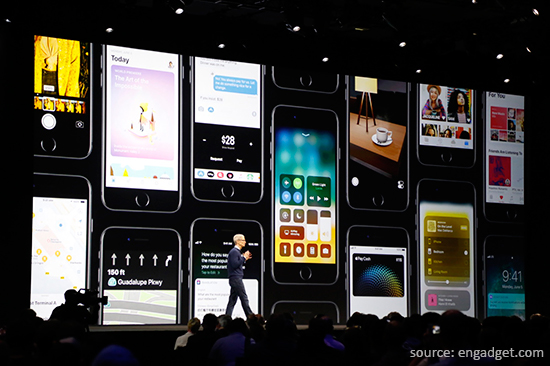 HomePod speaker to rival Amazon Echo and Sonos
Perhaps the biggest shock across the room was sent as Apple unveiled its HomePod. The excitement and amazement were down to the fact the Siri speaker is not just going to rival Amazon Echo and Google home, but also takes on home entertainment speakers like Sonos.
The HomePod will be utilising spatial awareness system to make music sound better in the room and according to your position in the room. The speaker system is much better than in the Amazon or Google version and the emphasis is clearly on music. Apple has even added something they call 'Musicologist' to the speaker system. The feature allows you to ask more complex questions about the music you are listening to and ask Siri to play your favourite songs in different ways.
Of course, the pod will also be able to provide information about the news and give you weather updates. The HomePod will start shipping in December, making it a perfect Christmas gift idea for your loved one!
Updated desktop specs
Apple also gave a much-needed update to its desktops and unveiled a new iMac Pro. All the desktops are receiving new Retina displays, graphics updates, Kaby Lake Processors and USB-C ports. The graphics are also going to be able to support VR content creation.
More importantly, you can now get your hands on the new iMac Pro. The 5K display has an improved cooling capacity and an 8-core Xeon processor. If that processing power isn't enough, you can upgrade it to 18-core. The desktop also comes with four Thunderbolt 3 ports and a built-in 10GB Ethernet. Memory-wise it will have up to 4TB of SSD and 128GB of ECC memory.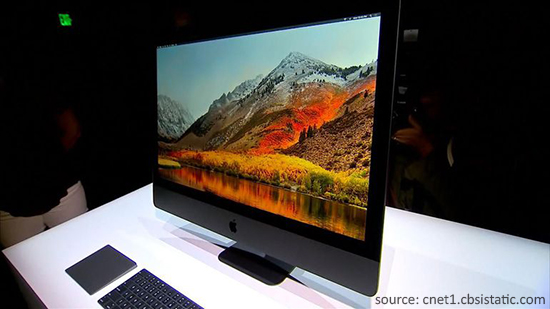 If you are a MacBook user, you'll also get an update as well. Again, Apple is planning to start shipping the new desktops and laptops in December.
10.5-inch iPad Pro
Apple also unveiled its updated iPad range with three different sizes available for you to purchase. The 10.5-inch model was presented at the WWDC Keynote with some serious improvements. The iPad Pro model will have an improved camera (including a selfie cam) and up to 10 hours of battery life. You'll also get to enjoy multitasking finally with the help of the software update. The iPad Pro's ProMotion feature will make writing on the screen more comfortable and smooth. You don't even have to wait until December to try this out, as the product is already shipping.
New version of the iOS operating system for iPhone and iPad
Aside from hardware updates, Apple also treated us with some software news. New operating systems don't always deliver much in terms of change, but the iOS 11 seems to be different. There are plenty of things to be excited about in terms of this software.
Siri will have an improved speech function and be able to translate sentences into different languages. The iOS also has on-device learning which can check what you are doing on your iPhone or iPad. It's also possible to make payments and receive payments from contacts through the iMessage app.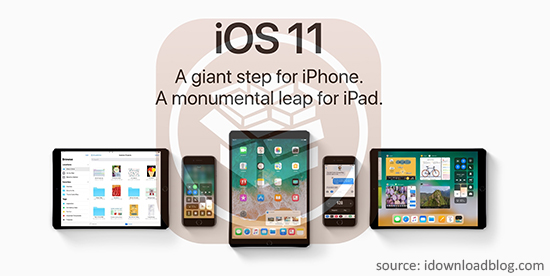 One of the coolest features is the car safety feature, which will automatically turn your phone into Do Not Disturb mode once it recognises you are driving. There are also little tweaks like the 'App of the Day', which will encourage you to check your App Store more frequently.
MacOS update
Desktop and laptop users are also getting an update. The upcoming version of macOS will be called High Sierra and it has some cool features in store. Safari will enjoy an update and the new photo-editing tool looks cool and it could make having Adobe Photoshop obsolete. In terms of graphics, the new macOS will support VR and you can order a special Metal 2 developer kit that will allow you to tune apps for external graphics.
WatchOS  introduces new features
Apple watch users will also be treated with a software update. The new WatchOS 4 will give you a new Siri interface, fitness coaching and a new app-browsing UI. The fitness introduction is perhaps the most exciting. It will allow you to pair the watch with your gym equipment and thus provide you with information regarding the calories you are burning and the activity you're doing. It's a nice way to stay more active without having to use multiple watches.
Overall, Apple's WWDC Keynote 2017 was a solid performance. There were plenty of exciting features introduced and plenty to look forward to in terms of hardware.