---
---
When it comes to home decor we all have different tastes and preferences. We choose things such as wall coverings, drapery, flooring, lighting, and furniture based upon the finished result we want to achieve and the style that we prefer. However, even when you have chosen all of these it can still seem as though there is something missing. One way to rectify this is to look into how best to decorate your place through the use of modern art. Using modern art pieces in your home can make a huge different to the finished appearance of any room as well as the ambiance.
Again, your choice of modern art would be based on your personal preferences and how well the piece complements the overall theme or look of the room. You can enjoy a wide choice of modern art pieces from a wide variety of retailers, so finding the perfect ones for your home won't prove to be a problem. Whether you simply want to add some style and colour to a room in your home or whether you are looking for a focal centrepiece that really makes a statement, modern art could be the perfect solution.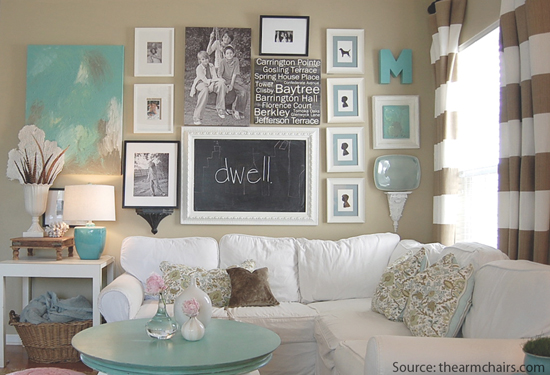 Choosing The Right Modern Artwork For Your Home
There are different factors that you need to take into consideration when you are choosing modern art pieces to enhance and decorate your place. Some of the things that you need to think about include:
The Cost Of The Artwork: Pricing is another important factor that you need to consider, as you must ensure that the artwork you buy is within your budget. However, don't compromise when it comes to suitability, appearance and quality in order to cut costs. Instead, shop around to find great deals on stunning modern artwork that will help to enhance your room and your home. You will find some beautiful pieces of modern art at popular retailers such as House of Fraser and you can buy these at extremely competitive prices particularly during sales events.
Colour And Theme: It is important that any modern artwork that you purchase reflects the theme of the room and complements the existing decor of the room that it will be placed in. It is therefore important to look at factors such as colours used in the artwork, the style of the piece, and the theme of the artwork. You can then choose a piece that complements your room perfectly. You will find a wide choice of modern artwork at specialist retailers like Artgallery.co.uk.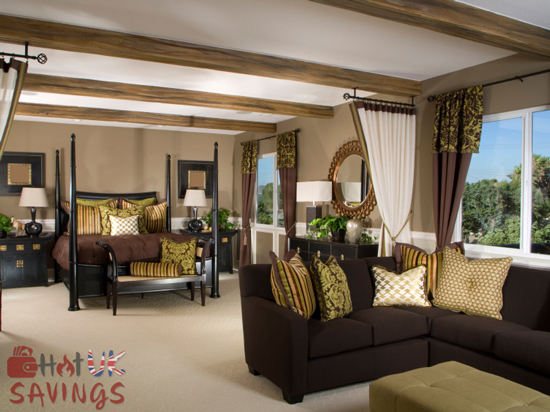 The Size Of The Piece: Size matters when it comes to artwork and you need to determine what size will look best in the room that you are purchasing for. Some people are looking for small, subtle pieces of art to brighten up and enhance the room whilst others want something big and bold to create a centrepiece in a room such as the living room or dining room. Make sure you consider the size of the piece in order to determine its suitability for the room you are buying it for. The wide choice of artwork options at places such as eBay will make it easy to find the right one for your needs and you will find plenty of choice ranging from canvas art and prints through to urban artwork.
Sentimental Value: While some people are looking for artwork of a general nature to suit the theme and appearance of their rooms, others want something with more sentimental value. Many people these days have small or large canvas prints of loved ones adorning their walls as this enables them to combine a modern look with that personal touch that really means something to them. You can create your own modern artwork on canvas through specialist providers such as Printerpix and you will be surprised at just how affordable this can be.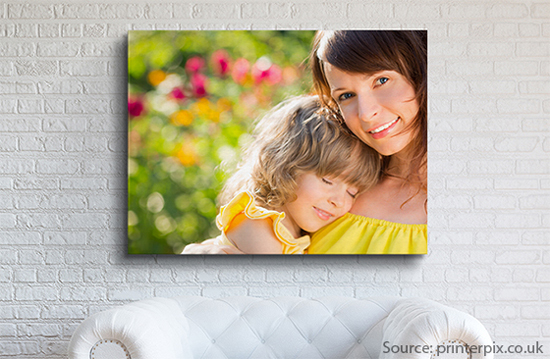 In addition to these important considerations, another thing that you need to think about is the placement of the artwork that you purchase. While the style and nature of the artwork you buy is a key factor in your buying decision, making sure that you place the artwork in the right place is vital if you want to achieve the desired finish in any room in your home. You need to consider things such as lighting – for instance, you can benefit from placing artwork close to or underneath wall lights that you have in the room.
Another thing you need to consider is the impact of the modern artwork that you choose. For example, if you are looking to create an impact or make a statement with an art-based centrepiece make sure you place the artwork on a central wall and in a prominent position so that it catches the eye as soon as a person walks into the room.