---
---
The holiday season brings about its own set of challenges, and the biggest one at that is, of course, your wardrobe. But does that need to the case? The best thing about December is that you can layer up all you want or wear your entire closet if it comes to it. Your real sense of fashion reflects on how good are you pairing combinations. What do you match with one potential color, or wish to give the best shot at whatever comes? Not to fret, here we are going to provide you with a list of some of the best affordable styles that you can go for this December.
 1. Outdoor jacket:
Everyone ought to have an outdoor jacket in their wardrobe for the cold weather, especially a contrast or a dark color, including charcoal or a black one. These go with almost every outfit regardless of what you plan on wearing the day. Just remember not to pair them with a three-piece formal suit. It would not be a standout with that for sure.
2. Denim suits:
If you are looking for something suave to go over the daily wardrobe, then consider investing in a denim suit for yourself. This year even the fashion weeks have brought about a revival in athletic leisure sportswear. To top it all, there are different variations available in the market already that one can choose from for themselves. This includes the sixties styled denim to the oversized denim chore jackets plus jeans. Even slim-cut options seem to be have been made available on account of the success of the Paris Fashion Week.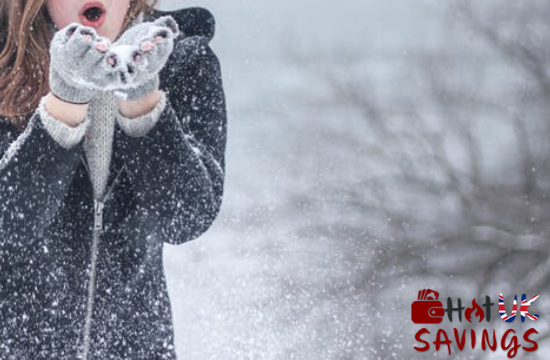 3. Quilted jackets:
Will quilted jackets ever go out of fashion? Probably not? This is just the perfect mixture between functional and fashion, which makes it the right fit for any occasion. Be it to watch a game of football of your favorite team or just a simple gathering along with friends and family, you can only pair this along with your favorite jeans, and you are good to go.
4. Go Orange:
Ah, well, orange is definitely the new trend when it comes to the fall trends. You can try out different things in the form of a hoodie, sneakers, or even a beanie for that matter. For people comfy with the bolder look, you can even go for an orange sweater. Make sure you have it on with relaxing colors.
 5. Sportswear:
You can't really go wrong with sportswear. The best part is that this is comfortable and good to go things anytime. The latest in the trend happens to be that of the 90's inspired tracksuits. You can even try out turtlenecks for comfort and pair them with a ski jacket. This goes well for outings.
6. Cashmere coats:
Cashmere coats have recently made the buzz in the fashion world and suddenly were seen everywhere. A good part about these coats is that these are a fashion statement in itself without being too loud or bold. Gifts are always a good gesture this holiday season. If you are looking to gift something nice this time around to your family and friends, Head to TK Maxx and shop at the clearance sale ranging to up to 80%.
 7. Cardigans:
Wish to go back to the times of your father's sporting cardigans minus the weird haircut? Well, this definitely is an option to pursue. Cardigans can be styled in a number of ways, whether you plan to button it up or go with an open front. This goes best with light colors, including shirts or even a polo neck thermal. This makes for a perfect go-getter outfit for the winters. Are you on the lookout for some of the best fashion deals this month around? Head to House of Fraser and get up to 60% off on all products.
8. Commando soles:
Well, we all own sneakers now, but this may finally be the time to move towards a new variation. A commando sole is a good option and is something that can change your entire look. Also, when it comes to functionality, commando soles do very well for traction making this style stylish as well as practical. Who doesn't like to be a good standout?
 9. Tailored and knitwear dressing:
Suiting and shirting always make for a dapper look, but rather than sticking with the conventional options; you go for something experimental. Rollnecks have come now into fashion, and unstructured blazers will provide you a new persona altogether. This trend is a mix of casual as well as formal and something that is the right fit for those lazy winters.
So, there we have a collection of some of the best and most wanted affordable styles that one can try on in December. Make sure to incorporate this into your style this winters.