---
---
Its essentially the fall season approaching us and its finally time to get those warm clothes out and about that have been lying dormant in the closet. With pandemic restrictions easing down a little and daily life in UK coming to a normal routine again. It is definitely time for one to head out as well albeit with some precautions. If you are someone who is not familiar with the changing seasons here in the UK, you could be welcome to a rude awakening from the weather. Who wants that, right? In this post, we will take a look at a common packing list that is a must for everyone visiting UK in the fall.

1. Winter Coats:
The first and foremost essential when you step into the UK is getting yourself a winter jacket. It gets particularly chilly here during the fall and temperatures can go anywhere between 2 to 15 degrees. And therefore, you will need to be prepared for whatever the weather throws at you. You are no short of options if you are particularly looking for something within UK itself but it always makes sense that you have something pre-bought on your trip. A trenchcoat is another addition that you ought to have considering the rains can be a little unpredictable. It always makes sense that you check the weather first and before deciding on a winter coat or just a trench coat.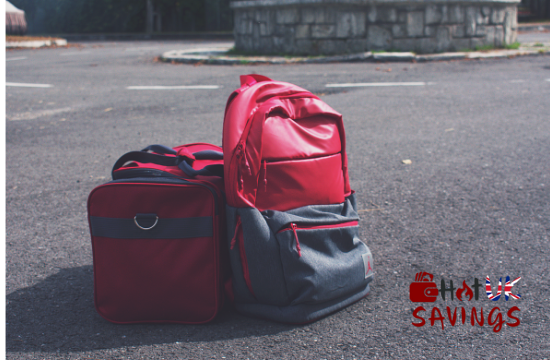 2. Scarves, beanies, hats, gloves and umbrella:
The fall can be chilly at times and considering the weather, it makes sense that you have these handy on you. Cashmere scarves are popular here and you are bound to find quite a many people wear one during the fall season. Gloves again are a necessity to have considering you wish to step out in the cold or do a bit of walking down the street. The streets this time around are lovely to head out to and with the holiday season approaching, it definitely is a sight you might want to surely check out. Better being prepared for all such outcomes. An umbrella is another thing that you should definitely have with you to shield you from the sudden downpours that happen regularly. Looking to make purchases for your fall trip? Well, Marks and Spencer is now offering up to 20% off on all its apparel for a limited period of time.

3. Boots:
Boots again are very important if you are coming to visit during the fall. The cold and rain are a constant here and as always comes without a warning. A good comfortable, ankle or knee high length boots will do you wonders, not just keeping you from getting wet but also protecting from the chilly weather. There are a number of companies in the market selling waterproof shoes. That should be more or less your preference while buying shoes for the weather in the UK. If you have just made a recent purchase for boots, then ensure that you break into them and walk in them so you don't have any problems once you actually step foot here.

4. Electronics:
In this age of technology, it is very much necessary that your smartphones, laptops, cameras or portable chargers stay handy on you. Better yet, keep a travel adapter with you at all times. The UK uses a three pin system in the country. Have an extension setup ready as well and check out some videos online regarding the same. The last thing you need is not being able to charge your electronic items whilst on a trip. The UK has a 220 V three pin system while the US has a 110V system. While, this is not a major hurdle as such and you can get by using most laptops, phones and cameras. The problem comes with specific items like hair straighteners, curling irons, hair dryers as these don't support dual voltages. So you will need to pack your electronics accordingly so as to not get into a problem. Insurance on your mind while traveling? Travelex now offers its insurance services. You can now enjoy your travels worry free.

5. Luggage and backpacks:
Traveling in different seasons of the years brings about its own set of challenges. You need to be more diligent carrying for fall and winters because you are bound to bulk up on your luggage with all the warm clothes and the regular things you will be carrying. Decide as to what you want to carry for your trip and how many days would you be travelling. Will your travels also include a lot of backpacking or it would simply be sightseeing? You can then choose a bag or luggage for yourself accordingly to pack.

So, there you have some basic tips and a packing list that you will need for your travels to UK this fall. Remember to pack diligently and enjoy your vacation.