---
---
While New York, Paris, and Milan are well recognised as some of the world's greatest style capitals, you can't forget about the UK. It isn't just London that is into fashion either, it's something that is celebrated across Britain, no matter how old (or young) you might be. Whether it's designer options you lust after or quality British fashion labels that hit the spot! fashion is beyond the ambit of one's imagination,
New Look
What makes New Look the perfect fashion label is two-fold: it's affordable and caters to the latest trends. Whether you love the cute and casual look or you're looking for something a bit more formal, New Look has a variety of stylish pieces whether you're looking for a playsuit, skinny jeans, or a crop top.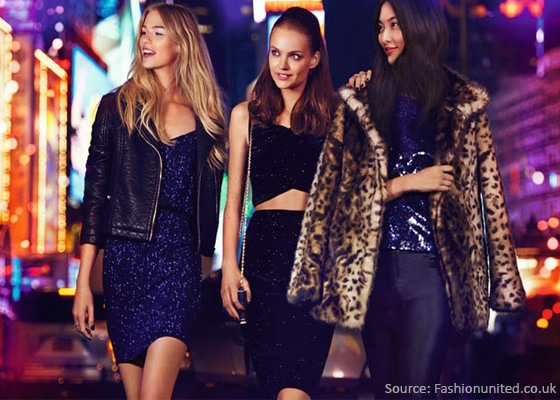 Le Kilt
The brainchild of Samantha McCoach, she can tell you exactly when she wore her first kilt. That style has endured throughout her life and now she has given the classic kilt a trendy twist. It's no longer just for weddings and special occasions. You can choose a kilt every day of the week. Why bother with jeans?
Miss Selfridge
Now part of Philip Green's empire, it's the perfect place to find on trend pieces perfect for any It Girl. If you love a variety of fabrics and plenty of print choices all at affordable prices, then this is the shop for you. The brand caters to a variety of budgets, and tastes. Even better, there are plenty of Miss Selfridge offers available to save you money as you create the perfect wardrobe.
John Smedley
We are getting into the serious labels now! John Smedley was founded in 1784 and this knitwear maker has moved the focus from the classic sweater (which is still available to skirts and dresses). The brand is now collaborating with up and coming London designers like Claire Barrow and Ashley Williams, as well as Joe Richards who has produced a slouchy collection that is nothing short of luxurious. The collections feature an array of colours and a wide variety of designs.
You may be stunned to discover it's in your price range, thanks to the John Smedley Outlet. That's right, one of Britain's fashion icons at prices that you can afford.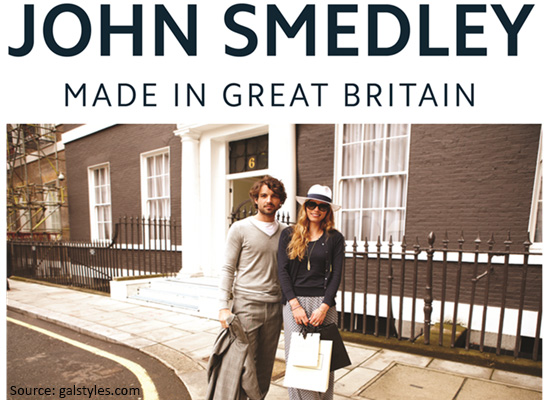 Martine Rose
It might be a unisex fashion label now, but Martine Rose got its start in men's shirts. The switch has come at the right time, as more designers are looking to showcase their collections together. The brand offers a modern twist on the classic shirt, as well as wide-leg trousers, and a variety of textures and moody colours.
Dorothy Perkins
What do you get when you shop at Dorothy Perkins? Fashionable pieces that are feminine and in the sizes you need. Every base is covered, whether you're shopping for work clothing, a night out, or even a first date. New pieces are introduced weekly and you're sure to find items that fit easily in your budget.
M.i.h. Jeans
How many times have you seen someone walking down the street and wondered how they've managed to look so stylish while being totally nonchalant? If that's the look that you want to create for yourself then M.i.h. Jeans are a must in your life. The label was founded in 2006 by the effortlessly cool Chloe Lonsdale and it's rooted to the 70's relaxed denim culture. It isn't all about the jeans, though, there are also striped jumpsuits, slouchy knits, and simple cotton dresses available to meet your every need.
ASOS
If you haven't already shopped the wonder that is ASOS then you have been missing out on what has become a fairly significant cultural movement. Not only can you find seriously trendy pieces from the affordable ASOS label, you can also find great offerings from high street brands. You may be worried about logging on and forgetting what it is you're shopping for as you make your way through a heavy volume of merchandise, but don't worry! They have a trend guide to help you stay on track. You can also get similar styles in Woodhouse Clothing, the brand that has set a benchmark.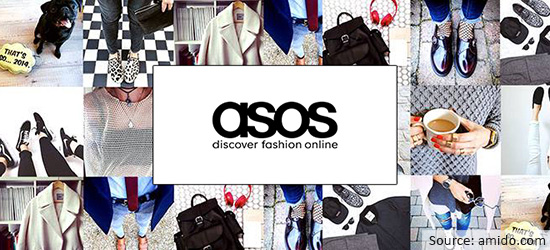 Boohoo
Are you in the market for the perfect dress for your big night out? Or, are you after slouchy knits and trendy kicks? Either way, Boohoo has got you covered. Not only are you guaranteed a high-quality piece, but you can rest assured knowing that your heart's desire isn't going to break the bank.
The UK has a lot to brag about when it comes to fashion and it isn't just all about the Alexander McQueen, Vivienne Westwood, Marks and Spencer and Stella McCartney. While their labels are incredible, not everyone can afford to purchase those pieces on the regular. So, for everyone else, the labels listed above are the perfect solution to every style need.