---
---
It's that time of year when you want to buy something personal but useful for that special person in your life, to show them how much you love them on Valentine's Day. Most guys love tech gifts so it's a good idea to check out all the latest electronic gadgets on the market. You are bound to find something that he will appreciate.
You do not need to spend a fortune on a gift either; after all, it's the thought that counts. Once you have an idea of the type of gift you want to purchase you can check for available discount codes and vouchers for online stores such as Debenhams Direct, Bose and Game; you may be surprised at just how much money you can save. So, let's start by having a look at some of the electronic items you may want to spend your money on this Valentine's Day.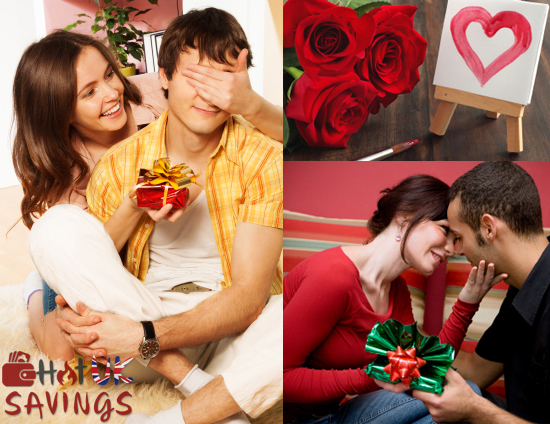 Samsung Gear S3 Smartwatch
This is not the only smart watch you will find on the market but it is one of the coolest. The guy in your life is sure to be impressed by the functionality of this device, including calls, texts and the ability to use Samsung Pay. Oh, and let's not forget that the Samsung Gear S3 also looks like a classy watch when it's worn.
iHome Flask-Shaped Speaker
This unusual tech item makes the perfect gift for most men. After all, it combines alcohol and music; well sort of. This is a portable speaker that can be used on the go and it's designed to look just like a hip flask. We would not actually recommend putting alcohol anywhere near it though.
Surface Pro 4
If your other half is the type of man that wants access to technology on the move, then this tablet from Microsoft may just be the very best present you could buy. It's ultra-thin and lightweight but with excellent functionality. He will love the latest Intel Core processor and the surface pen and touch technology. This device looks and performs like a dream.
TomTom GO 50 S 5″ Portable Vehicle GPS
For a guy who spends a lot of time on the move this is the perfect Valentine's gift. This GPS device provides 3D images of landmarks and buildings. It also makes use of the very latest maps so there is no chance of the love of your life getting lost; one less excuse for being late.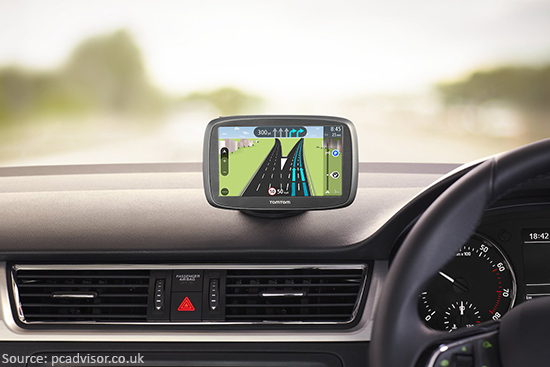 Qi Wireless Charging Pad for Samsung Phones
If you are looking for a Valentine's present for him that is affordable but cool, then one of these charging pads is a good choice. These pads work with any phone that is Qi enabled, including the Galaxy Note 4 and the Galaxy S5. Buy one of these pads charging pads for your other half and they will be able to charge their phone wherever they are, without the need for cables and sockets.
Amazon Echo
You may have heard mention of the Amazon Echo; it's but gaining popularity over recent months. This device is one for a guy who likes to be in charge; or likes to think he is. Asking Alexa gets him the playlist he wants; or the updates to his smartphone. Most importantly, this is one of those tech toys that will keep him amused and entertained.
Ellipse, the Keyless U-lock
Security is important for anyone who owns and rides a bike. If this applies to your man, then this Valentine's Day may be a good time to invest in one of these keyless locks as a gift. The lock is Bluetooth enabled device and uses solar power. It unlocks automatically as the owner approaches the bike and locks just by attaching it and clicking it into place. Do not worry about the chance of leaving your man stranded; if his phone should happen to die at any point he can just type in the code that is used to first set up the device. It's that simple.
MonoRover R2
This is a device that is designed for fun rather than practicality. If your man is a fan of the Back to the Future movies he should be happy to receive this as a present. It's the closest thing he will get to a hover board. All he has to do is step on the MonoRover and then direct it using his feet and ankles. They say men never really grow up and this is one present that should definitely appeal to your guy's inner Peter Pan.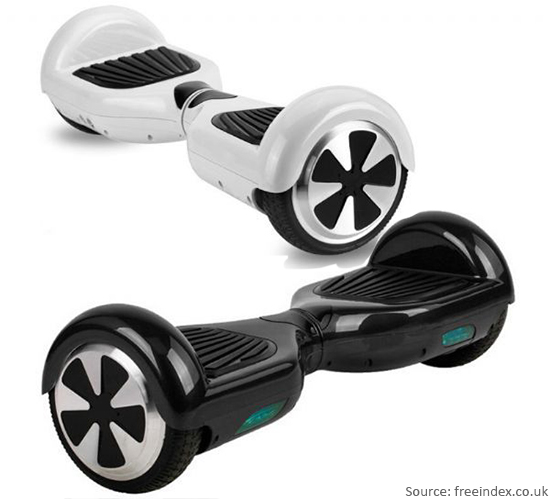 Fitbit Charge HR
The Fitbit is a device that is hugely popular right now. Buy one of these for the man in your life and it will help him monitor his fitness. The wearer can monitor activity as well as sleep patterns and heart rate. This is a great choice of present for health-conscious men.
Hopefully you will have found some inspiration from a list of potential gifts for your guy. Do not forget that before you buy this Valentine's Day you should check for discount vouchers and codes for top stores such as Expedite Electronics and Electrical Discount UK.