---
---
There has never been a change so drastic as one may find with social media trends. But, in its defense, social media itself is prone to the swaying of opinions and consensus. Today digital marketing and social media go hand in hand almost, and with the way how static social media is, a campaign that worked yesterday will not affect whatsoever today. In this time and age, habits are prone to constant change, and this more or less is a crucial indicator of how social media influences what we see online. In this post, we will check the six major social media trends that a business should prepare for in 2020:
1. The end of the "Like" era:
A standard fixation often seen across social media websites is the use of the "Like" button. Brands have often fixated their influence and following on social media based on their popularity. This, however, is harming our mental health and curbs free flow of engagement, which necessarily ought to be what everyone strives for. The latest social media platform to lessen the "Like" button is Instagram. You may not be able to see any likes on Instagram's posts, though, except for your own. If this goes away completely, marketers and brands will have to find themselves other avenues to promote themselves and their products.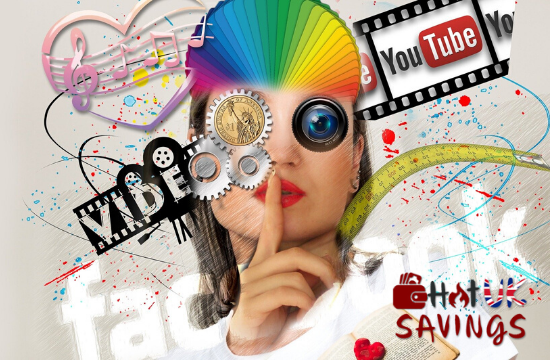 2. Videos will be the whole and sole going forward:
Yes, you read that right. Over the years, videos have indeed gone on to become a preferable trend amongst people. There is a reason why Youtube happens to be one of the second largest search engines after Google. Videos can convey what pictures cannot. A motion picture catered to the right crowd gathers more following than anything. This is also a much-loved type of content amongst brands because of its return of Investments. Instagram's recent algorithm now prefers videos over pictures when it comes to ranking content.  Looking to brush up and know more about social media trends? Head over to Abe Books and get up to 50% off on all kinds of books.
 3. Social media influencers:
Like them or not, social media influencers today have much more credibility than other forms of promotion used by brands today. This year too, the trend is bound to continue Influencers still do have a significant impact on an audience's lifestyle and the kind of purchase decisions being made by them. As of date, more than 49% of people online trust the word of social media influencers and rely heavily on such recommendations while making any sort of purchases. Getting an influencer on board doesn't just help you target your audience group but also theirs. This is a symbiotic relation and one that can be helpful to both the brand as well as the influencer in the long run. Influencers or brands, everyone needs their share of breaks in life. How about getting some outdoor packages this time around? Go to Go Outdoors and get up to 60% off on select packages.
 4. Chatbots:
Don't underestimate the power of a Chatbot. If you are to stride forward with your brand and make meaningful connections, you will need to ensure that you have a reliable consumer engagement system in place. While a personal touch is an essential part of building a brand, having a person 24*7 to answer customer queries is indeed a cumbersome job and one that would require a full-time employee to be at the helm of things. A more straightforward solution to that would be to have your automated chat technology for such questions. This can then be personalized as per your wish to help cater to it best for people.
 5. Rise of social communities:
Communities grow and thrive together, and this has always been true when there is a human variable involved. As more people get connected, the better the population grows. This is undoubtedly helpful for both brands and customers. Customers can have ready information on their fingertips on various things, and brands have a fan following. Social media platforms are going to give birth to the next-gen of mini social media communities that cater to both brands and customers. One reason why many brands today are aggressively campaigning for their brand and promoting groups.
 6. Growth of social shopping:
Social platforms over the years have emerged and expanded into a billion-dollar industry, and as of date, social shopping remains an integral part of social media. Customers and users can now access their favorite brands or discover new ones with the help of social platforms. The catch here for brands would be to intrigue interest amongst customers and create original content. The next progression in this stage would be to provide a seamless shopping experience.
So, there we have the six social media trends that brands should prepare for in 2020. The influence of social media into your lives and our shopping cart can be not overlooked.